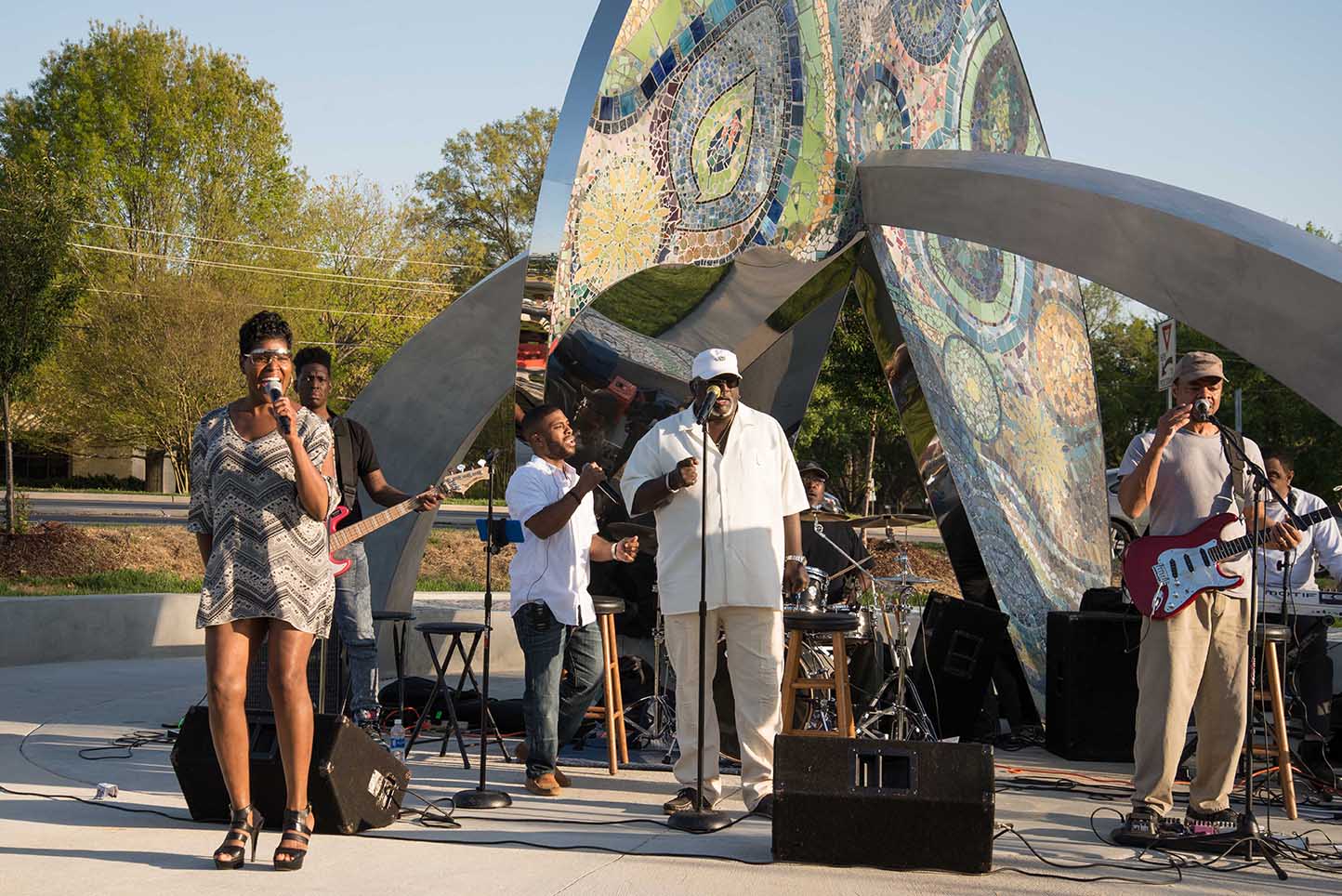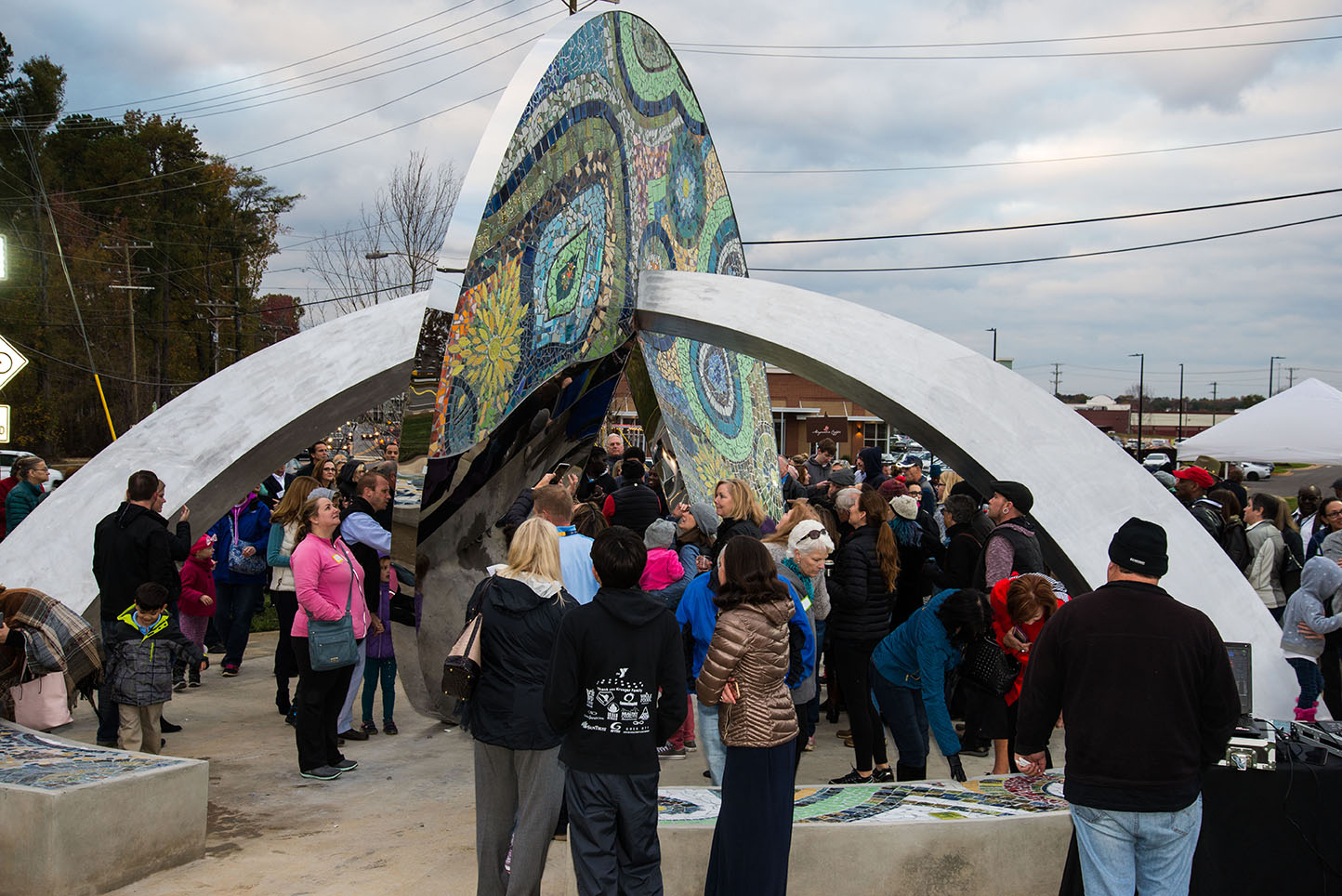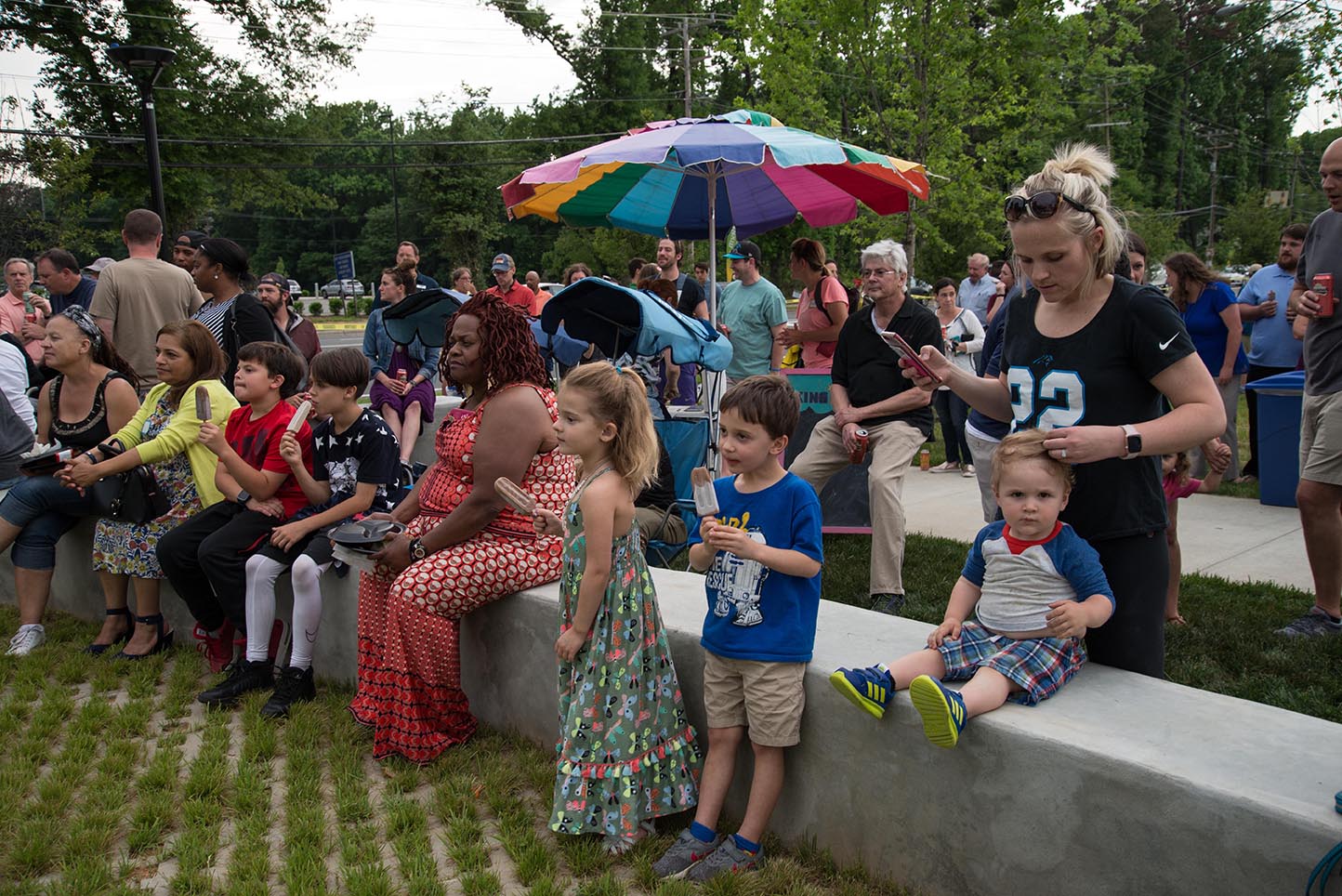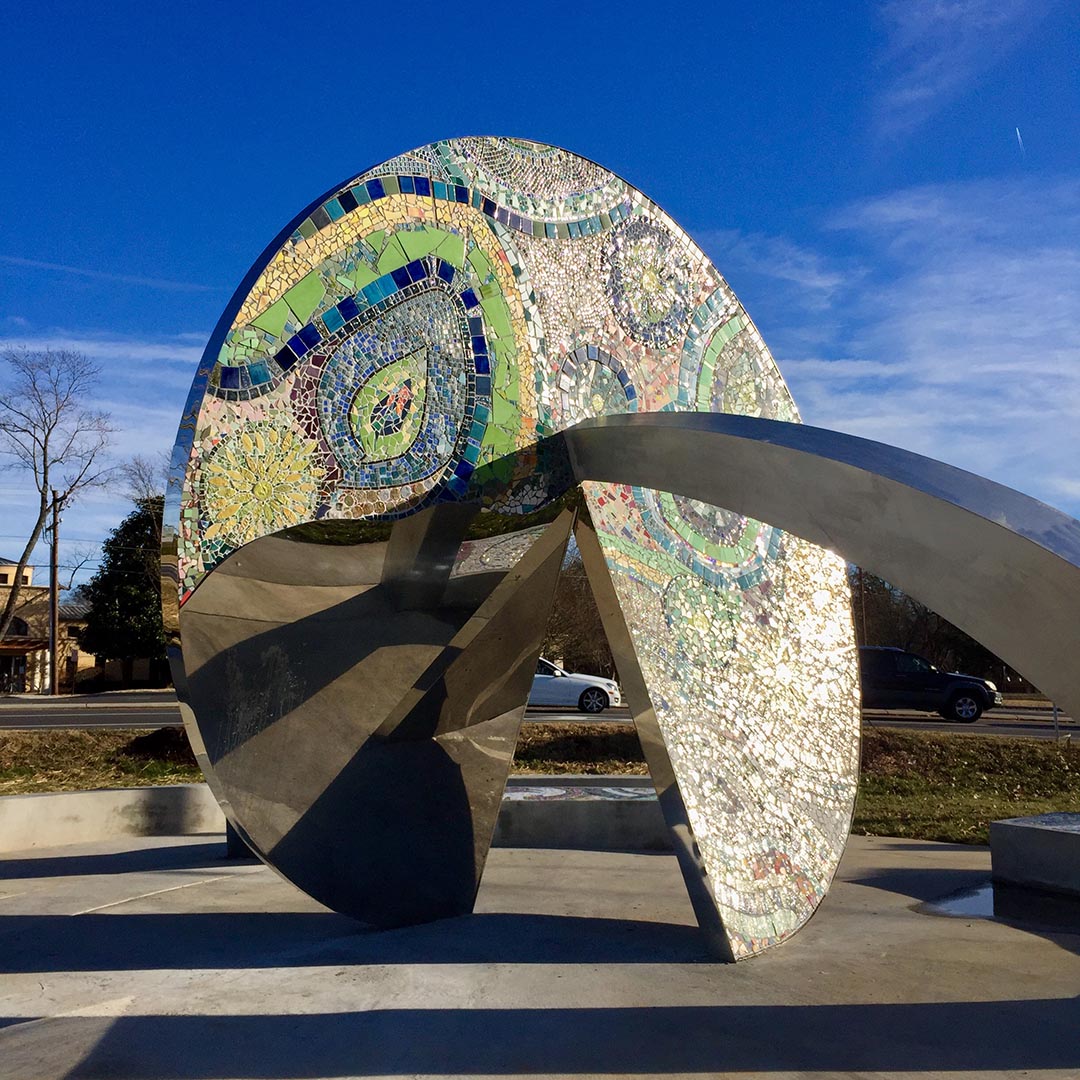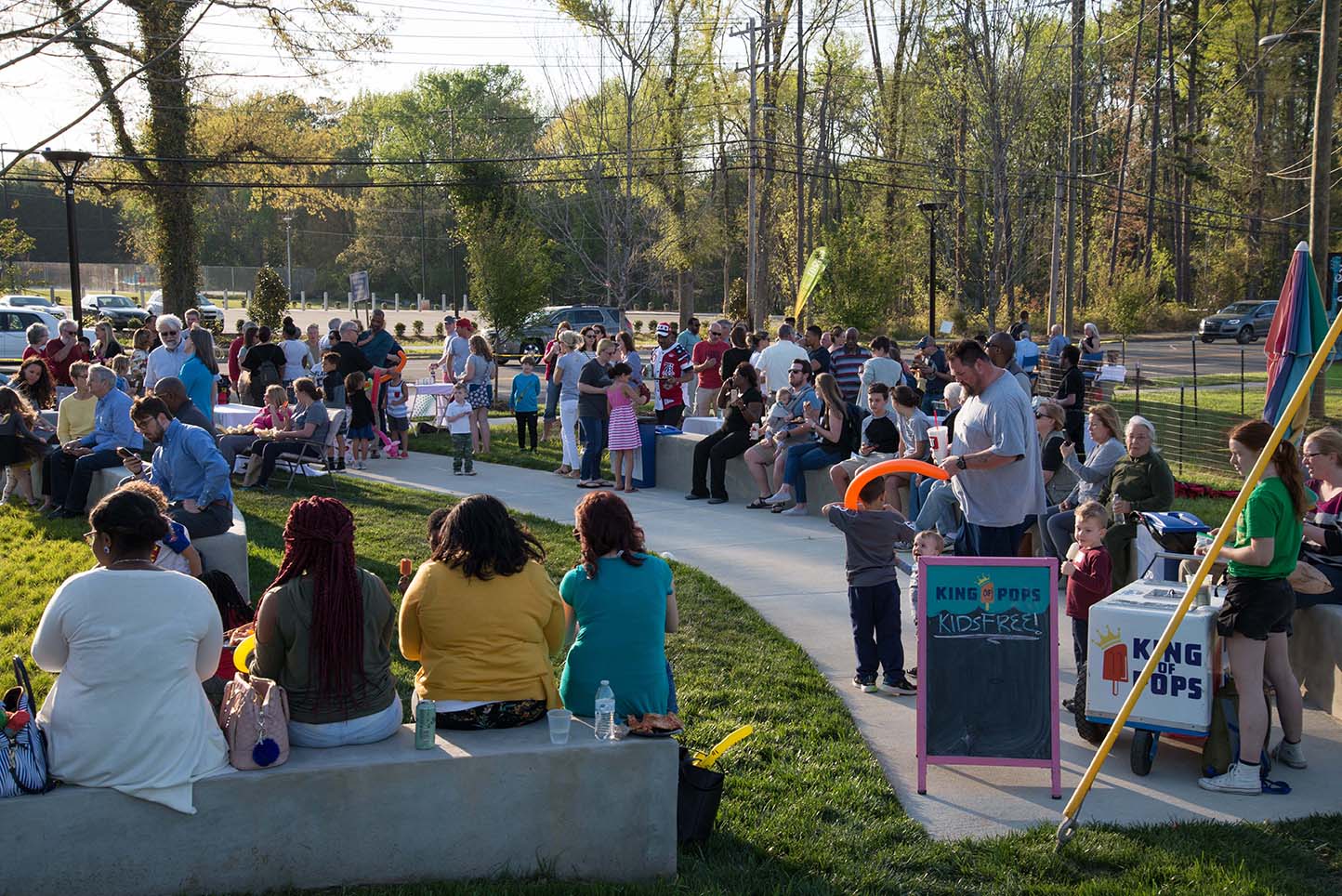 The MoRA community came together to create Embrace, a stunning 16′ art sculpture (at Monroe Road and Conference Drive). At Embrace, we now have a cool spot where people meet up, celebrate, hang out, take photos, are entertained, and can relax and reflect. The shared experience of creating this remarkable mosaic and gathering spot has brought together this entire community.
Embrace is an artist lead sculpture commissioned by the Monroe Road Advocates (MoRA) neighborhood organization. It was created by residents who gathered to craft each tile. Unfortunately the artist, Leslie Scott died suddenly during the process and the sculpture was loving finished by her son and another artist.
Embrace is erected at The Point, an obscure and uninteresting intersection of Conference Dr and Monroe Road which has been transformed in a gathering place by the community. The photographer is Leigh Black.